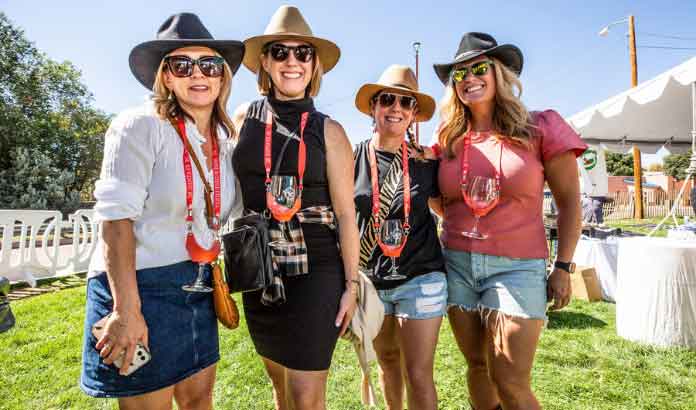 Date
September 30, 2023
Expired!
The Santa Fe Wine and Chile Fiesta Grand Tasting
Get ready to indulge in a Saturday filled with flavors, music, and wine at the Grand Tasting event at the Santa Fe Wine & Chile Fiesta! Immerse yourself in an amazing selection of 100 exceptional wines from around the world, carefully selected for your enjoyment. With more than 60 Santa Fe restaurants showcasing their culinary creations, get ready to embark on a delicious journey like no other.
The event takes place at the grassy lawn of Magers Field, right in the heart of Santa Fe, the ambiance is set for an extraordinary experience as you feel the rhythm of the Latin sounds by David Manzanaras while savoring the aromas of grilling stations adding an extra layer of excitement to your culinary adventure. So, gather your friends, grab your tickets, and get ready for a weekend of unforgettable flavors and fun!